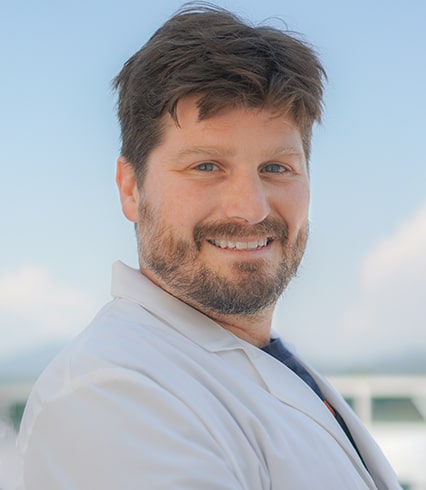 Allen P. Ramm, MMS, PA-C
Allen graduated from Appalachian State University in 1998 with a Bachelor of Science in environmental biology/ecology. Following this, he pursued his career in healthcare and completed the Physician Assistant Program at Wake Forest University in 2004. He initiated his practice in neurosurgery in Raleigh, N.C. then moved to Asheville and joined Carolina Spine and Neurosurgery Center. In 2008, Allen expanded his experience in emergency medicine, spending the next eight years as an emergency room provider.
In 2016, Allen chose to transition his practice to oncology joining Cancer Care of WNC as physician assistant in the medical oncology/hematology triage clinic. In this clinic he served critically ill oncology/hematology patients and patients needing supportive treatment for symptom/side effect management from their underlying cancer diagnosis or treatment.
In January 2020, Allen transitioned his practice to Messino Cancer Centers where he works collaboratively with physicians to provide supportive care for this patient population and reduce their need for emergency room and inpatient care.
Outside of work, Allen plays guitar, enjoys traveling, running and spending quality time with his wife and two sons.