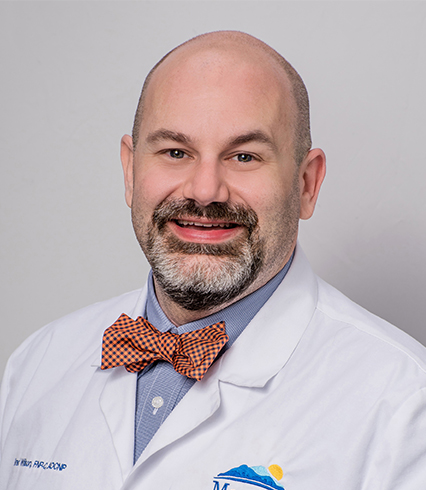 Brad A. Wilson, MSN, FNP-C AOCNP
Brad is a native of the Asheville area. He was raised in Weaverville, N.C. and graduated from North Buncombe High School. After a childhood friend passed away from cancer at the age of 11 he decided he would pursue a career in the medical field. He graduated with a Bachelor of Science degree in Nursing from Western Carolina University.
​After shadowing a nurse practitioner at Buncombe County Health Department, he decided he wanted to become a nurse practitioner. He graduated with a Master of Science degree in Nursing from Clemson University. ​Brad has special interests in palliative care and in health informatics—how computer technology can be used to improve clinical practice.
​Brad lives in the Asheville area and enjoys spending his free time with his husband and two Labrador Retrievers. He enjoys volunteering at a clinic he leads for the homeless of Asheville. He serves on the governing board for The Red Door Church of the Advocate, an outreach ministry of the Episcopal Diocese of Western North Carolina. He serves on various ministry committees at his local Episcopal church.