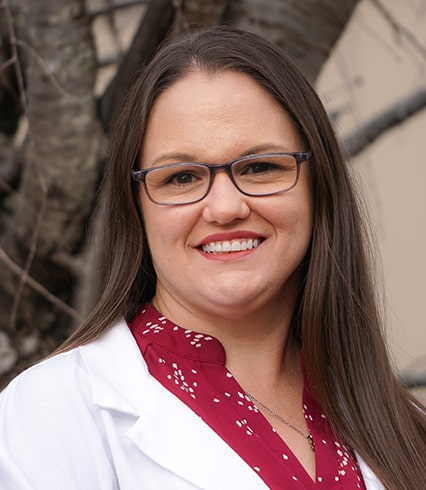 Destiny Cromer, DNP, ANP-C, AOCNP, CBCN
Holding a dual bachelor's degree in psychology and Spanish from Southwestern University, Georgetown, Texas, Destiny elected to further advance her career and enter the nursing profession. In 2002 she graduated from Columbia University achieving a master's degree in nursing and Adult Nurse Practitioner certificate. She continued her career in oncology obtaining certification as an Advanced Oncology Nurse Practitioner and Certified Breast Care Nurse.
In 2018, Destiny expanded her professional growth and completed her Doctor of Nursing Practice degree at the University of Texas then relocated to Western North Carolina to be near family. She cares for medical oncology/hematology patients including triage and survivorship services. In collaborative practice with Dr. Sean Warsch, Destiny recently accepted a position as the Lead Advanced Practitioner.
Destiny's academic interests include improving patient-provider communication, palliative care, and quality improvement initiatives. Destiny is passionate about caring for those living in underserved areas. Being fluent in Spanish, she has served as a volunteer translator in free community clinics and joined medical missions in Nicaragua.
In her free time, she enjoys reading fiction, running marathons and exploring new places. Destiny is also a proud Longhorn.