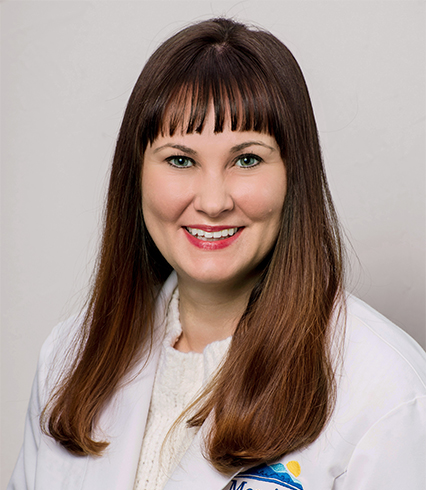 Kristan L. Johnson APRN, NP-C
Kristan obtained a Bachelor of Science degree in Nursing from Eastern Kentucky University, graduating with honors. She went on to earn a Master of Science degree in Family Nurse Practitioner from Pittsburgh State University, also graduating with honors.
Kristan's nursing experience includes work in hospice, cardiac rehabilitation and medical-surgical nursing. As a Family Nurse Practitioner her past work experience was focused on musculoskeletal medicine and pain management with a focus on improving patients' function. She has also worked in hospital-based palliative care and hospice in the Hendersonville area for the past five years.
Kristan is Board certified by the American Academy of Nurse Practitioners and is an active member in the North Carolina Nurses Association. Kristan believes that she was born to be a nurse practitioner. She brings a caring, lighthearted approach to her practice.
In her spare time, Kristan enjoys spending time with her husband, son and two crazy dogs. She is also an avid yoga practitioner.