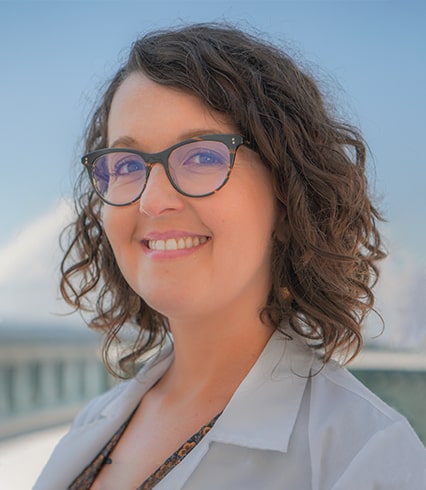 Rachel L. Thelen, MSN, FNP-C, OCN
Rachel received her bachelor's degree in nursing from University of North Carolina Wilmington in 2009. Her love of western N.C. brought her to Asheville where she began her career at Mission Hospital. She quickly recognized her passion for oncology and joined the inpatient oncology team, where she became a chemotherapy certified nurse.
With her growing interest in oncology, Rachel transitioned to the SECU Cancer Center as an outpatient infusion nurse in 2014. After two years in the outpatient setting, she became an Oncology Certified Nurse. Electing to continue her professional growth, she enrolled in the graduate program at Western Carolina University. She received a master's degree in nursing and certification as a Family Nurse Practitioner in 2016.
As a nurse practitioner, Rachel began her practice with Cancer Care of WNC in the survivorship clinic. Finding her passion, not only for medical oncology but also hematology, she accepted a position to work with Dr. Mohan Thakuri. In January 2020, she transitioned her practice to Messino Cancer Centers and continued her collaborative care with Dr. Thakuri.
Rachel is passionate about education, health promotion and providing whole-person care. Her work and focus with blood disorders, both benign and malignant has led her to become a clinical resource for her colleagues.
When she is not at work, you can find Rachel hiking in the woods with her husband, her daughter, Ruby and their dog.