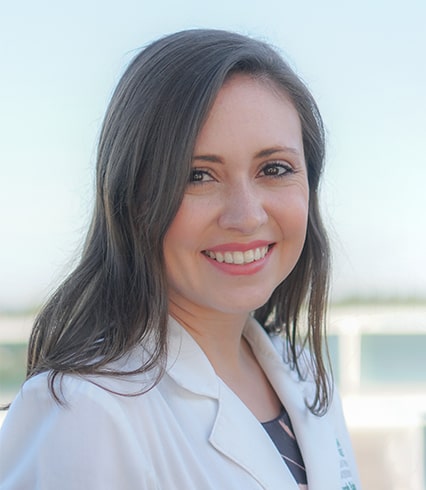 Sarah Ducker, MSN, FNP-C, AOCNP
Sarah obtained her Bachelor of Science in Nursing degree from East Tennessee State University in 2016. During this time, she worked as a nurse intern on the oncology progressive care unit at Johnson City Medical Center. Through this experience, she developed a love for caring for oncology patients. Following graduation, she returned to the unit to work as a registered nurse. She became a chemotherapy/biotherapy certified nurse and passed the exam for Oncology Certified Nurse.
Continuing her professional growth, Sarah enrolled at the University of Tennessee where she obtained a Master of Science in Nursing degree and Family Nurse Practitioner certification. Her passion for caring for oncology patients continued and she joined Cancer Care of WNC as a nurse practitioner on the inpatient oncology service in January 2018.
In January 2020, Sarah transitioned her practice to Messino Cancer Centers, continuing her work in the inpatient setting. With her continued experience in oncology, she obtained certification as an Advanced Practice Oncology Nurse. In the inpatient setting, Sarah often cares for patients that are critically ill and distressed. Her reassuring nature, methodical work, and attention to detail often leads to compliments from patients, staff and her colleagues.
Sarah is a member of the Oncology Nursing Society, the American Society of Clinical Oncology, and the American Association of Nurse Practitioners.
In her spare time, she enjoys spending time with her family, taking walks with her dogs and reading.