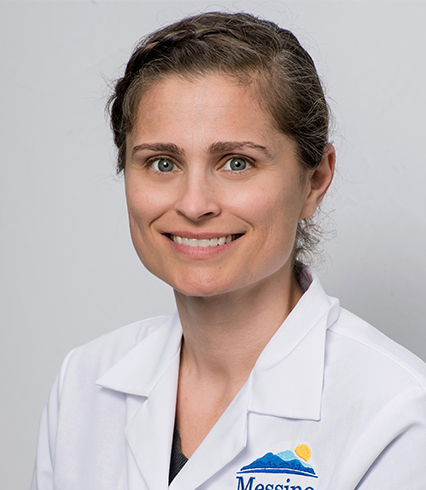 Vashti Colvin, FNP-C
Although originally from Chapel Hill, Vashti moved to Western North Carolina over 20 years ago. While in undergraduate school at Western Carolina University she fell in love with the mountains and the people.
Vashti decided to become a nurse because she felt it was her purpose to help others. She decided to further her education and obtained a Master of Science degree in Nursing degree from the University of North Carolina at Wilmington. She wanted to become a nurse practitioner to help patients make improvements to their overall health while providing education, resources and medications to increase their quality of life.
Her grandmother was diagnosed with breast cancer so she has a special place in her heart for breast cancer patients. This experience also influenced Vashti to pursue a nursing career in oncology. She strives to provide as much education as possible to prepare her patients for their journey through diagnosis, treatment and recovery.
Vashti and her husband Ben have a daughter, son and a Border Collie. In her free time she enjoys spending time with her family, gardening, running and she loves music and tinkering with various instruments.