Our Story
Messino Cancer Centers (MCC) provides treatment for adult patients diagnosed with all types of cancer and blood disorders. Messino Cancer Centers is grounded in the Western North Carolina region and devoted to providing personalized care of the highest quality to patients in community settings, close to where they live and work and where their loved ones are close by. We are proud of our 30-year history of providing the highest quality cancer treatment that is based on research and focused on the whole person.
About Messino Cancer Centers
Messino Cancer Centers is named for its founder, Dr. Michael Messino. He started his medical oncology practice in 1990 with a vision to provide quality cancer care with compassion and kindness and in consideration of the whole patient as a unique individual. In the subsequent years, Dr. Messino expanded his practice to include medical oncologists and advanced practitioners serving patients at state-of-the-art locations throughout the region, including the rural areas surrounding Asheville. With each addition to the practice, his philosophy for patient care is imparted to and shared by his colleagues and staff.
About our logo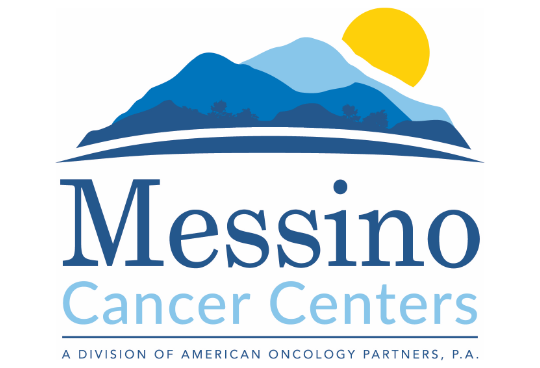 The Blue Ridge mountains, with their scenic landscapes and layers of mountain ridges, reflect the deep roots and nurturing relationships we've established across the region, including the rural communities surrounding Asheville. The trees symbolize growth – past and future. Effective new cancer treatments are being developed all the time and our patients are living longer and with better quality of life. Our partnership with American Oncology Partners, P.A., the leading oncology-related professional services organization in the United States, strengthens our ability to keep pace with these rapid advancements and to provide a comprehensive range of services to our growing community. In our region's spectacular sunrises and sunsets there is hope. Through our dedication and commitment to providing access to the best and most promising treatments with kindness and compassion, Messino Cancer Centers imparts healing and hope to all we serve, even those on the most challenging of cancer journeys.