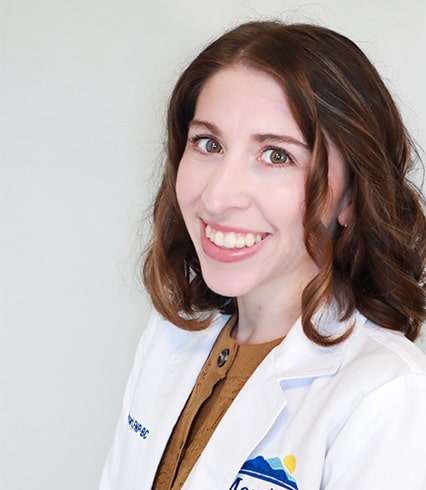 Megan Cossart, MSN-FNP, BSN
Megan graduated from Valencia College in 2015 with her associate degree in nursing. She started her nursing career as a medical surgical nurse at Orlando Health, specializing in colorectal, trauma and general surgery in Central Florida's only level one trauma center. The variety of patients on the medical surgical unit introduced her to a diverse population, including oncology.
Over the course of her career with Orlando Health, Megan transitioned into the intensive care unit in addition to becoming a part of the rapid response team. The experience with critical care patients led to Megan's drive to further her knowledge. Thus, in 2017 she graduated with a Bachelor of Science in Nursing from the University of Central Florida.
In 2018, Megan and her family moved to WNC, where she accepted a critical care nurse position with Mission Hospital. During this time Megan quickly became a relief charge, preceptor and unit resource. Also, she worked on obtaining a master's degree in nursing, as a Family Nurse Practitioner. Megan graduated from Western Carolina University in 2021, with her Master of Science in Nursing and Family Nurse Practitioner certification. Additionally in 2021, she transitioned into her practice as a Nurse Practitioner with Messino Cancer Centers Her critical care background is invaluable to the community oncology setting.
Over her academic journey, Megan received multiple scholarships, including being nominated for the Fullerton Medical Scholarship Award. She is a member of the American Association of Nurse Practitioners.
In her spare time, Megan enjoys spending time with her husband and daughter, in addition to working on her photography abilities.