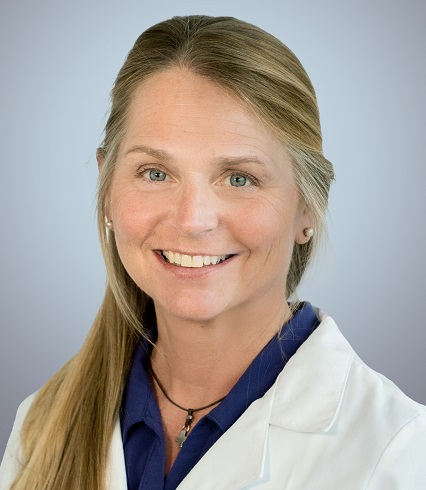 Nicole Crane, MSN, FNP-C
Nicole is a certified nurse practitioner with over 25 years of experience in healthcare. She received her undergraduate degrees from the University of North Carolina and Western Carolina University and then obtained her master's degree in nursing with a family nurse practitioner concentration from Western Carolina University.
Nicole has worked as a nurse practitioner since 2011 and made the move to oncology in 2012, working in gynecological and breast oncology surgery. She has previously worked in other healthcare areas including primary care, sports medicine and both emergency and specialty surgical services. While her experience is vast, Nicole found her passion in oncology because of her love of connecting with patients throughout their cancer journey.
She approaches patient care holistically, caring for the whole person in mind, body and spirit, and is committed to treating every patient with dignity, carving out the time to listen intently to their concerns and questions. She chose to work in the community oncology setting because it offers more patient education and survivorship care than hospitals can.
Nicole is originally from Connecticut and moved to Asheville in 1995 after spending some time in Cape Hatteras and the Caribbean. She has two daughters and one rambunctious dog. In her off time, she enjoys skiing including uphill, downhill and Nordic. She is an avid swimmer and a seven-time runner of the Boston Marathon. She enjoys the outdoors — no matter the weather — and loves to curl up with a good historical fiction novel.
Nicole sees patients in the Asheville clinic.