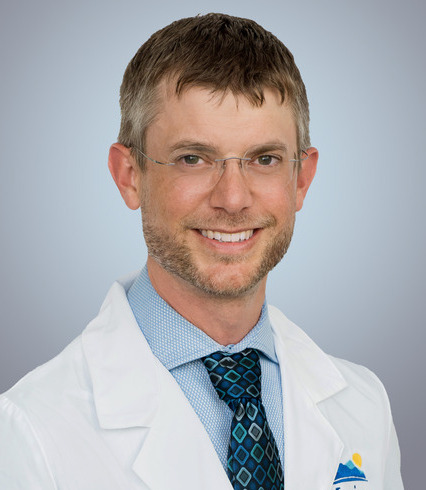 Scott Slusser, MSN, FNP-C
Scott is a Board-certified family nurse practitioner. He received his bachelor's degree in nursing in 2013 from Western Carolina University and a master's degree in nursing with a concentration in becoming a family nurse practitioner in 2021 from East Tennessee State University.
Before joining the nursing profession, Scott earned a bachelor's degree in parks and natural resource management with a dual major in philosophy of natural science from Slippery Rock University of Pennsylvania. Upon graduating, he worked with teens in a wilderness therapy program in Utah, which required Scott to obtain his certification as a wilderness first responder, where his interest in medicine was sparked and ultimately led to his career change in nursing.
Scott started his nursing journey as a certified nurse assistant and then became a registered nurse working in the emergency department at Mission Hospital in Asheville. His decision to pursue a career as an FNP was fueled by his desire to further his education and better serve his patients through dedicated study, compassionate listening and the ability to truly partner with them to achieve healthier lives. Scott was drawn to work with Messino Cancer Center because he shares the values of providing kind and quality care for patients as whole people with complex physical, psychological and social treatment concerns. Originally from Lancaster, Pennsylvania, Scott now lives in Asheville with his wife and two children. He enjoys running, traveling, learning new skills, and spending time outdoors camping, rock climbing, and participating in water sports.