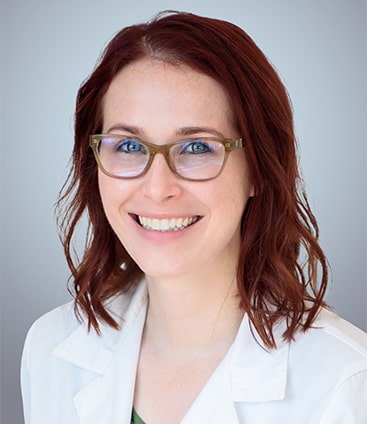 Emily Miller, MD
Dr. Emily Miller joined Messino Cancer Centers in 2021. She enjoys fostering relationships with her patients to provide education and state-of-the-art cancer care individualized for each patients' needs.
She is passionate about comprehensive cancer treatment which addresses all aspects of patient care.
Having grown up predominantly in upstate South Carolina, Dr. Miller is excited to join the Western North Carolina community close to her family.
In her spare time, Dr. Miller enjoys running, hiking, baking and gardening.
Education:
Doctor of Medicine
University of South Carolina School of Medicine Columbia
Columbia, South Carolina
Master of Public Health, Epidemiology
Rollins School of Public Health, Emory University
Atlanta, Georgia
Bachelor of Science Degree in Biochemistry
Clemson University
Clemson, South Carolina
Training:
Fellowship in Hematology/Oncology
University of Tennessee/West Cancer Center
Memphis, Tennessee
Residency in Internal Medicine
Palmetto Health Richland
Columbia, South Carolina
Certification:
Board certified in Medical Oncology
Board certified in Internal Medicine
Memberships:
American Medical Association
American Society of Hematology (ASH)
American Society of Clinical Oncology (ASCO)